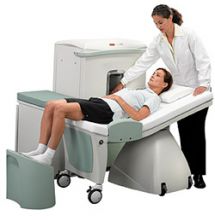 The C-Scan™ extremity MRI system is the ideal solution for you. This dedicated extremity MRI system is the most cost effective system available without compromising image quality. The C-Scan brings many benefits to both the doctor and the patient. Scanning, assessments, and results are accomplished much quicker than with a traditional hospital MRI.
Immediate, high quality full field-of-view imaging expedites diagnosis and treatment
Compact design that allows patients to sit comfortably outside the machine while being scanned
Preprogrammed protocols that simplify and speed up examination procedures
Extremely fast turnaround time from the radiologist allowing the doctor to assess your results faster
Scheduling within 3-5 days, not weeks, and sometimes even faster depending on insurance.
Come see Us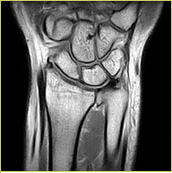 If you think you might need an MRI on your foot or ankle, please schedule an appointment with one of our doctors at (435) 628-2671 or email us at This email address is being protected from spambots. You need JavaScript enabled to view it.
(Adjacent picture is for demonstation purposes only. MRIs at the Foot & Ankle Institute are only done on the Foot or Ankle.)