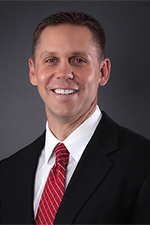 Dr. Leon Reber is Board Certified in foot and ankle reconstructive surgery and is a Fellow of the American College of Foot and Ankle Surgeons.
Dr. Reber completed his residency training at one of the most respected podiatric surgical residency programs in the country at Swedish Medical Center in Seattle. During that time he received extensive training in foot and ankle reconstruction and trauma surgery. He was fortunate to spend a portion of his residency training at one of the top Level 1 Trauma Centers. He was exposed to a wide range of foot and ankle trauma.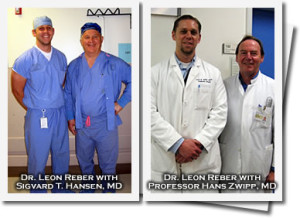 He had the opportunity to learn from several experts in the field of foot and ankle surgery (both podiatric and orthopedic), including Sigvard T. Hansen, MD. While on rotations at the"Sigvard T. Hansen Foot and Ankle Clinic," Dr. Reber developed an interest in ankle joint replacement surgery. Dr. Hansen helped pioneer the use of ankle replacement to help treat painful ankle arthritis. He was one of the few surgeons in the country performing a high volume of ankle replacement surgeries during this time. He was able to scrub in with Dr. Hansen on a large number of these surgeries. Since that time, Dr. Reber has continued to receive training in joint replacement surgery and is passionate about providing this treatment to his patients in Southern Utah.
In addition, he spent one month in Dresden, Germany learning foot and ankle trauma from one of the most respected Traumatologists in Europe, Professor Hans Zwipp.
Dr. Reber has published a number of papers in peer-reviewed medical journals on the biomechanics of the foot and has received awards for his research.
Dr. Reber is married with 4 children. He enjoys traveling with his wife, spending time with his friends and family, and playing sports with his boys.